About Us,
Lunar Computer College
(Rulers Over Flying World).
I am Rana Mehtab Alam, admin and developer of this website, through this website I spread the message of love and brotherhood to the whole world.
My goal in creating this website is to make this website easily accessible, no matter where you live in the world. You can easily get everything related to computers from this website.
I would request you all to visit this website very thoroughly. Read each of his articles carefully. 
And then give me your feedback on how I did. And also give me feedback on what else I should add to this website.
Click here to see the details of computer courses that you can take online and at my college if you are a resident of Lahore.
You can also watch my video lectures on my youtube channel Lunar Computer College. 
Courses Details
1-month freelancing computer course CFOE (Certificate in Freelancing Online Earning)
1-month computer course WEP (Certificate in WinWord, Excel and Powerpoint)
3-month computer course CCT  (Certificate in Computer Typing)
3-month computer course CCA (Certificate in Computer Applications)
6-month computer course CCAG (Certificate in Computer Applications with Graphics professional level)
1-year computer course CIT (Certificate in Information Technology)
2-month computer course CWD (Certificate in Website Developing)
2-month computer course CA (Certificate in AutoCAD)
2-month computer course CCTS (Certificate in Computer Trouble Shootings)
2-month Computer Course CCGDC (Certificate in Computer Graphics Designing Course)
1-month Computer Video Editing Course CVEC (Certificate in Computer Video Editing Course)
4-month Computer Programming Course CPC (Certificate in Computer Programming)
6-month English Spoken Course CESC (Certificate in English Spoken Course)
Our Services
Writing, composing, designing and printing of following
CV, Resume, Biodata, Cover Letter 

Visiting Cards

Brochures and flyers

Event Cards
Other Services 
Designing company logos

Website development & designing

Article writing

SEO for your website blogger and YouTube Channel.

Freelancing

Counselling

Motivational

Internet Email

Urgent Passport Photos

Snaps pictures image editing and printings
Designing and Printing of
Mood Board 

Story Book 

Calendar

Art Card

Portfolio

Magazine

Thesis 
Contact me for details 
---
Aim and priorities 
First priority is to spread the message of peace and love throughout the world.
My aim is to provide such an easy platform where anyone can learn computer courses easily. 
Here you will find a way to solve problems and get ideas on how one can start life from scratch.
Learning Computer courses with certificates.
---
How to use this website?
This website is very easy to use. You can find this website friendly using. 
In all the posts and pages you will find a search box on the right side and under the top menu bar as shown in the image below.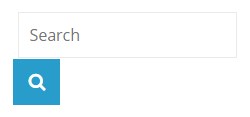 You can type any keyword in the search box to find content on your specific keyword.
Use Ctrl + F to find your specific word on the current webpage.
---
Home   English   Courses    Computer     Free Children Stories