What is Freelancing?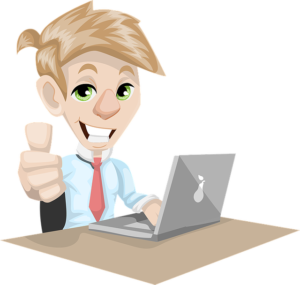 Freelancing is a name of service, in which a man presents himself. If you are a freelancer then you can sell your services and earn money.
Freelancing is becoming an increasingly popular way of working, with more and more people choosing to work for themselves rather than for a traditional employer. But what exactly is freelancing, and how does it work?
At its simplest, freelancing is the act of working for yourself and offering your services to clients on a project-by-project basis. This means that you aren't tied to any particular employer or company, and you have the freedom to choose which clients you work with and which projects you take on.
One of the biggest benefits of freelancing is the flexibility it offers. As a freelancer, you can set your own schedule and work from anywhere, whether that's your home office, a coffee shop, or a coworking space. This can be especially appealing to people who value the freedom to work when and where they want.
Another advantage of freelancing is the potential for higher earnings. Because you're working for yourself, you have the ability to set your own rates and negotiate directly with clients. This can lead to higher pay than you might receive in a traditional job, especially if you have specialized skills or expertise.
Of course, freelancing also comes with its own set of challenges. For one thing, you'll need to be self-motivated and disciplined in order to stay on top of your work and meet deadlines. You'll also need to be comfortable with the uncertainty that comes with not having a steady paycheck or employer-provided benefits like health insurance or retirement savings.
Despite these challenges, freelancing can be an incredibly rewarding way of working for those who are up for the challenge. If you're considering freelancing, be sure to do your research and learn as much as you can about the industry before taking the plunge. With the right skills, mindset, and preparation, freelancing can be a fulfilling and lucrative way to work on your own terms.
---
How to Become a Freelancer?
If you are an expert in any field, you can become a freelancer and start earning.
Becoming a freelancer is an attractive option for those who seek flexibility and autonomy in their work. However, the process of becoming a freelancer can be daunting, especially if you are new to the industry. Here are some steps to follow to become a successful freelancer.
1. Identify your skills and expertise: Before starting your freelancing journey, it is essential to identify your skills and expertise. This will help you determine the type of services you can offer and the industries you can work in.
2. Create a portfolio: A portfolio is a collection of your work samples that showcase your skills and expertise. It is an important tool that helps you market yourself to potential clients. You can create a portfolio website or use platforms like LinkedIn or Behance to showcase your work.
3. Define your niche: Defining your niche is important as it helps you stand out in a crowded market. You can choose to specialize in a specific area or industry, such as web development or digital marketing.
4. Determine your rates: Determining your rates can be tricky, but it is important to charge what you are worth. Research the market rates for your services and factor in your experience and expertise when setting your rates.
5. Network and market yourself: Networking and marketing yourself are essential to finding clients and growing your freelancing business. Attend industry events, join online communities, and use social media to connect with potential clients.
6. Manage your finances: Freelancing comes with its own set of financial challenges. Make sure you keep track of your income and expenses, set aside money for taxes, and consider investing in insurance and retirement plans.
7. Continuously improve your skills: Freelancing requires you to stay up-to-date with industry trends and technologies. Continuously improving your skills through courses, workshops, and conferences will help you stay competitive in the market.
In conclusion, becoming a freelancer requires hard work, dedication, and patience. By following these steps, you can increase your chances of success in the freelancing industry.
In the Computer field, if you are an expert in;
MsOfiice
CorelDraw
Adobe Photoshop
Website Designing and Developing
Article Writing
Etc
Then you can start your freelancing services on the following websites
When it comes to the freelancing market, there are many platforms to choose from. However, deciding which platform to use can be challenging, especially if you are new to the world of freelancing. In this blog post, we will discuss the best freelancing platforms and what makes them stand out.
The first platform on our list is Upwork. Upwork is one of the largest and most popular freelancing platforms in the market. It offers a wide range of job categories, including web development, graphic design, content writing, and virtual assistance. Upwork provides a user-friendly interface, and it's easy to navigate. It also offers features such as time tracking and a messaging system to communicate with clients. Upwork charges a fee ranging from 5% to 20% depending on the project cost.
The second platform on our list is Freelancer. Freelancer is a global freelancing platform that offers a wide range of job categories, including software development, data entry, and business consulting. Freelancer provides a user-friendly interface with a messaging system to communicate with clients. Freelancer charges a fee ranging from 10% to 20% depending on the project cost.
The third platform on our list is Fiverr. Fiverr is a freelancing platform that specializes in small projects and tasks. It offers a wide range of job categories, including writing, design, and digital marketing. Fiverr provides a user-friendly interface and allows freelancers to offer their services in packages. Fiverr charges a fee of 20% on each transaction, and it also offers additional features for premium users.
In conclusion, each platform has its pros and cons, and it ultimately depends on your personal preferences and needs. However, based on our analysis, Upwork stands out as the best freelancing platform due to its wide range of job categories, user-friendly interface, and time tracking features.
Upwork
---