What is Microsoft PowerPoint?
Microsoft PowerPoint is computer software. It is the member of the MSOffice family. We use this software to make and play the slide shows.
How to Open PowerPoint?
Click on the Start button, type PowerPoint, if the software already is installed in the computer then click on it otherwise install it.
How to make a slide show in Microsoft PowerPoint?
Step 1. Open Software.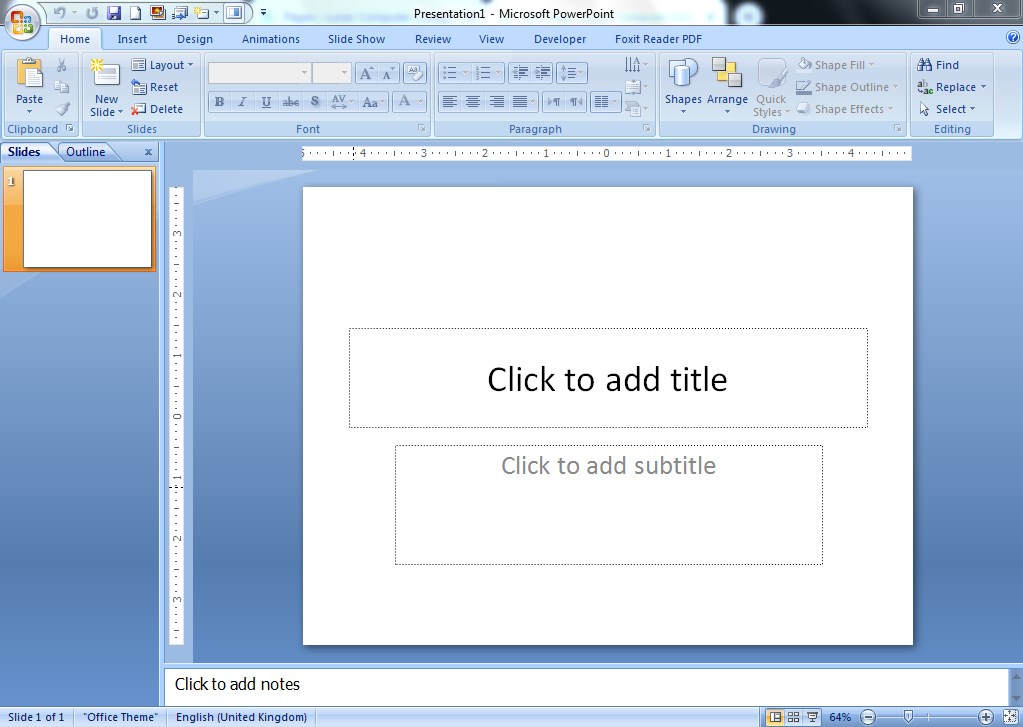 Step 2: Ctrl + A, then press Delete
Step 3: Click on the Insert Tab
Step 4: From the Insert, Menu Click on your desire option

Step 5: To animate the object or text. Select it.
Step 6: Click on Animations, then click on Custom Animation now click on the Add Effect from the right side of the PowerPoint screen.
Step 7: Click Entrance 
Step 8: Click on the Animation you want to set on the selected object or text.
Step 9: Select Start: Options from On Click, With Previous and After Previous
Press 5 or Shift + 5 to Play the SlideShow.
---
Complete  PowerPoint in One Video
---