Corel Draw 2020 Full Course
Corel Draw 2020 Full Course is a  computer graphics training of this software.
In this article, you will learn complete CorelDRAW 2020 step by step.
Click here If you want to learn CorelDraw 9 Complete
How to Install and Use CorelDRAW 2020
Click on the ad New CorelDRAW Suite 2020 if it is displaying on this website.
Or you can get this software from its an official website.
I recommend using the register copy of Corel 2020 for getting benefits of all the features.
After Installing and registering open the Corel Draw
Corel Draw 2020 First Welcome Screen
When you will open the CorelDraw 2020 the following window opens.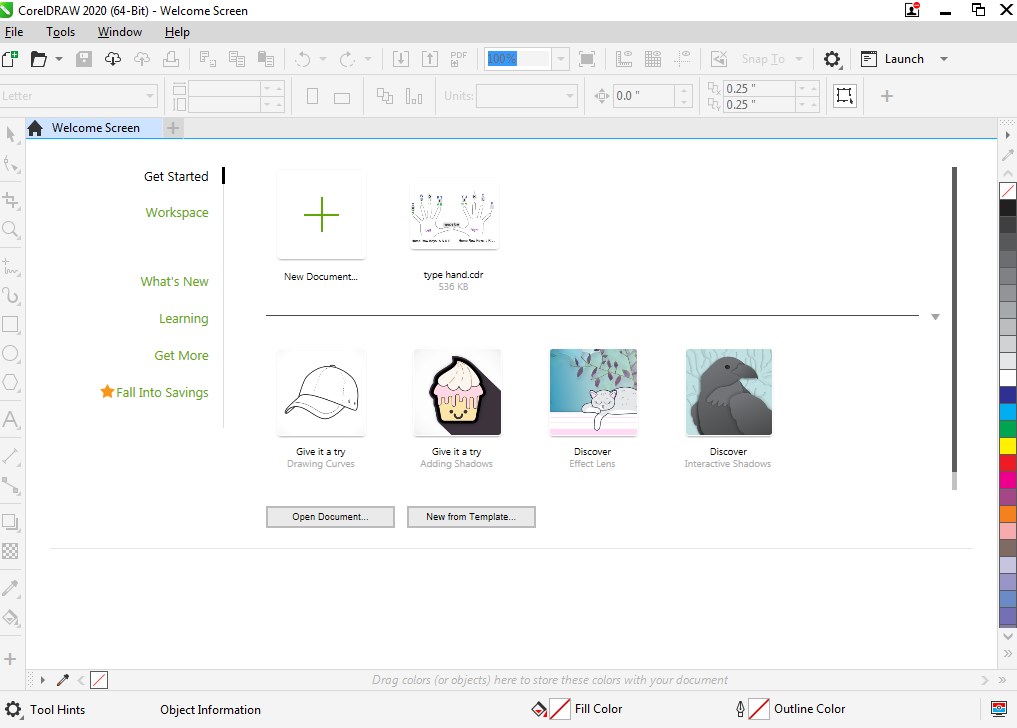 There are different options  that you can use
1). 

  You can use this option to get a new blank document. or Ctrl + N.
2).

Click on this button or press Ctrl + O to open the saved file in Corel Draw.
3).

In CorelDraw 2020 you can find this New from Template button at the welcome screen.
This is a very useful option where you can get ready-made templates and create new too.
You can use these templates in future anytime you need.
Tools of CorelDraw 2020
Pick Tool

Pick tool is a very important tool. You can select, move and transform the objects.
To select the object just click on it. Or if you want to select in range then hold the left mouse button and drag to select in range.
For multi-selection hold Ctrl and click the objects to make selections.
In Corel Draw 2020, you can also use the freehand selection tool, which you can use to select a specific object among other objects.
Continue ……