Data Entry Work And Typing Jobs Online Earning is the most searchable topic.  In this article, I will explain this topic in detail and with proof.
As we know, unemployment is common nowadays. And people don't even have jobs. So the internet is the only place where you can do your job from home.
And people prefer to do data entry work and typing jobs for online earning. When you search for data entry work on the Internet, you will find millions of related articles and videos.
But most of them are fake.  You look for these websites to make money but these websites make money from you and leave. And such websites make money through fraud.
And such websites take unfair advantage through fraud.  You need to be aware of these scammers.
In this article, I am not going to tell you which websites are not good or good. But I'll tell you which websites are reliable  for doing data entry work and typing jobs from home.
I am very thankful to  Grant, to send me a comprehensive article on "Homeworking & Homeschooling in COVID-19".
---
What is Data?
The collection of records is called Data. 
E.g if you are collecting records about someone.
Name 
Father Name
Date of Birth
etc.
it's mean you are collecting data about some one.
Anything you enter in the computer is data.
What skills are required for data entry jobs?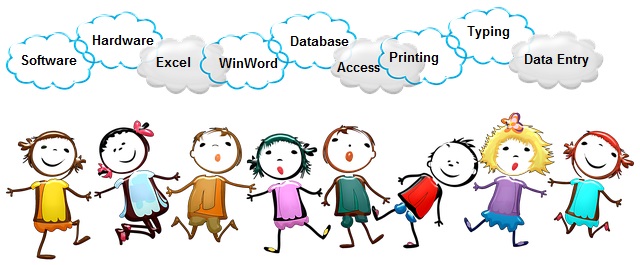 First, tell me are you eligible for doing a data entry job and you are an expert in typing. If your answer is Yes then Ok otherwise you need to learn typing and data entry courses.
For data entry working and typing Jobs you need to do the following;
File Saving and retrieving (Opening) 
Well, you can see just having some computer skills and expertise in typing can give you data entry work.
---
How To Get Data Entry Work And Typing Jobs At Home?
 The main challenge is to search for a real job for data entry work. On the internet there are millions of websites are claiming to offer data entry and typing jobs.
Do not waste your time on fake websites. work with trusted websites.
And you will go to the trusted websites only when you have the skills to do the work on those websites.
People are earning from the internet but with their skills. If you will ignore this step then you cant earn from it as you can.
Top 5 Freelancing Websites Which Offer Data Entry Work And Typing Jobs.
Upwork
Above are the trust able websites you can start working on these websites as a data entry worker and typing expert.
You can also get several jobs here according to your skills like logo design, business card design, website design and development,  article writing and many more.
---
Captcha Entering Websites
You can also work on the captcha entering websites as data entry works.
You can work here free and as a paid member. But I recommended working as a freelancer after learning recommended computer courses which I have mentioned upper in this article.
You can visit my website for learning computer courses with certificates. Feel free to contact me.
---
Home   English   Courses    Computer     Free Children Stories